CALGARY JEWISH COMMUNITY CENTRE
We hit the pause button in March 2020; with the SAIT campus closed, the Fall restart plan involved a community appeal for a new home. Heartened by many calls of support, it was a YouQuest family that connected us to the Calgary Jewish Community Centre.
The CJCC Leadership team listened to our needs and expedited everything to welcome us in style. It was priceless that they understood our people want to be part of the community; we were energized by their 'You Belong Here' message. Thanks to their kindness and community spirit, we added a second service day to include more families and achieve an important 2020 goal — despite the pandemic.
CALGARY FOUNDATION
"We believe you". These were such welcome words from a Calgary Foundation grants executive at a recent webinar hosted to outline their Pandemic Recovery Program. The message: 'Just tell us what you need'; their focus was clearly on solutions more than process.
As a young charity, we are truly grateful to Calgary Foundation for seeing that a service gap exists for people and families living with young-onset dementia. Timely and substantial financial support has helped our participants maintain a sense of identity and independence by connecting with their peers in the community. Care partners are gaining a voice and working with us toward a better public understanding of the unique needs of younger families when dementia takes hold unexpectedly in mid-life years.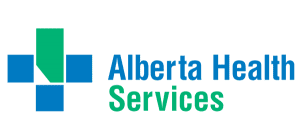 ALBERTA HEALTH SERVICES – SENIORS HEALTH STRATEGIC CLINICAL NETWORK
Alberta Health 2018 statistics report that ~10% of people with dementia were in the 40-64 age group (3890 Albertans) . We are pleased to collaborate with the Seniors Strategic Network to serve younger families in an age-appropriate and relevant manner.
Funding support for our on-site recreation therapy team and all off-site service delivery roles is the critical factor to sustain this community-based service. YouQuest gives families a practical and reliable alternative to avoid premature institutionalization, creating additional capacity in the health system for seniors.
CENTRE FOR BRAIN HEALTH & INNOVATION (CABHI)
CABHI's original pilot funding enabled YouQuest to provide a full day of personalized wellness for the first cohort of people with young-onset dementia in Calgary. In 2020, they invested in YouQuest again to fund infrastructure technology tools for scaling up to more service days. The new volunteer portal has facilitated electronic self-scheduling, training, orientation and weekly service day support.
With their encouragement and support, YouQuest is refining its service delivery model and compiling evidence-based results with a vision to expand and replicate this offering to more families in the young-onset dementia community.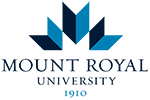 MOUNT ROYAL UNIVERSITY PHYSICAL LITERACY PROGRAM
This practicum partnership provides YouQuest with essential volunteer resources, promotes community awareness, and increases knowledge translation about young onset dementia through these future service providers. We are proud to have hosted one student per semester since 2018 and will welcome two more in 2021.
These Physical Literacy practicum students have an opportunity to develop competencies, expand personal skillsets, and gain meaningful experiences in a real-world wellness community setting. We thank them for bringing a 'can do' attitude, positive energy, and insights to our community. Our people appreciate their willingness to learn and in being partners in recreation.

ROTARY CLUB OF CALGARY CENTENNIAL
The Centennial Club's generous donation in the name of a former club member and a current YouQuest participant helped fund our specialized recreation therapists. Club members continue their interest in YouQuest's progress and have shared our message with other service clubs supporters such as Kinsmen Club of Calgary.

SAIT RECREATION – Our Original Host Facility … until the pandemic!
SAIT Recreation was the key partner to provide a home for the YouQuest pilot, welcoming participants to pursue wellness through a wide range of campus amenities. Daily recreation choices, lively social interactions, restaurant lunches prepared by SAIT culinary students, and a dedicated space for transitions, all helped participants regain confidence, build camaraderie and have a great day.
The campus environment created an immediate sense of belonging for participants in a vibrant, youthful community. It offered a diverse choice of indoor and outdoor wellness and fitness activities with easy access to public transit. SAIT's pillars of 'courage, determination and spirit' not only resonated with participants, families and volunteers, they help to quash the stigma of dementia.