ROTARY CLUB OF CALGARY CENTENNIAL

The Centennial Club's generous donation in the name of a former club member and a current YouQuest participant, helps fund specialized recreation therapists.
CENTRE FOR BRAIN HEALTH & INNOVATION (CABHI)
CABHI's funding enables YouQuest to provide a full day of personalized wellness for the first cohort of people with young onset dementia in Calgary.
With their encouragement and support, YouQuest is refining its service delivery model and compiling evidence-based results with a vision to expand and replicate this offering to the young onset dementia community across Canada.

SAIT RECREATION
 
SAIT Recreation provides a home for YouQuest, welcoming participants to pursue wellness through a wide range of campus amenities. Daily recreational choices, lively social interactions, restaurant lunches prepared by SAIT culinary students, and a dedicated space for transitions, helps participants regain confidence, build camaraderie and have a fun-filled day.
The campus environment creates an immediate sense of belonging for participants in a vibrant, youthful community. It offers a diverse choice of indoor and outdoor wellness and fitness activities with easy access to public transit. SAIT's pillars of 'courage, determination and spirit' not only resonate with participants, families and volunteers, they quash the stigma of dementia.
COMMUNITY INITIATIVES PROGRAM

In recognition of the gap in services that YouQuest uniquely addresses, this Alberta Culture & Tourism grant enables our recreation therapists to assess participants and provide individualized rehabilitation expertise and guidance.
An essential component for managing disease transitions, this level of expertise enables individuals to make choices for an active life and helps caregivers and family members gain positive, logistical support as they and their diagnosed family member adjust to new realities.
RECREATION AND PHYSICAL ACTIVITY BRANCH

In recognition of YouQuest's mandate to reduce barriers for people with young onset dementia by providing physical activity opportunities in a community setting, this Alberta Culture & Tourism grant ensures our participants enjoy access to wellness centre amenities and community events.
The grant also enables opportunities for post-secondary student volunteers to learn about dementia in a non-senior population and how this innovative service supports family needs.

OSBORNE INTERIM MANAGEMENT
 
Osborne Interim Management, a Calgary-based consulting firm, provides pro bono management guidance and support, including strategic and communications planning, to ensure YouQuest establishes a sound foundation for service delivery. Their timely, encouraging counsel has helped the YouQuest team focus on operational needs and future expansion plans.
As business advisors, they bring both expertise and a caring commitment to sustaining the YouQuest vision for filling this service gap in the young onset dementia community.
VOLUNTEER ALBERTA
 
As YouQuest serves a vulnerable population, a clear and effective volunteer screening process is essential to deliver a positive experience for all involved. With the support of the Volunteer Alberta grant, YouQuest engaged a human resources consultant to design a volunteer onboarding protocol to support the recreation therapy team and the unique needs of participants and their families.
In addition, this funding supports a team of student interns who are collaborating on the evaluation phase of the pilot project to gather evidence-based information and family feedback.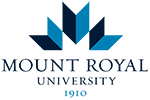 MOUNT ROYAL UNIVERSITY PHYSICAL LITERACY PROGRAM
 
This practicum partnership provides YouQuest with essential volunteer resources, promotes community awareness and increases knowledge translation about young onset dementia through these future service providers.
These post-secondary practicum students have an opportunity to develop competencies, expand personal skillsets, and gain meaningful experiences in a real-world wellness community setting.